"Grossly Inept" and or "Acutely Dysfunctional" in the Joint POW/MIA Accountability Command/ JPAC
The two negative terms have been used by the media during the past few months to describe years of poor performance in what even the government's own GAO investigation called a "leadership weakness" by the department in Hawaii, JPAC, responsible for recovery and identification of MIA service members. The U.S. Senate Armed Service Committee considered "leadership weakness" an understatement in the finding by the GAO and mandated the Secretary of Defense fix the problem. Senator McCaskill (D-MO) also gave him a deadline to get it done.

Some of the adverse media attention developed following a number of adverse news accounts – including a CBS account of the Hawaiian based command holding fake return ceremonies for the return of service member remains, just to get good news coverage and improve their image. As usual, there were those who knew and they had the courage to speak out. In addition, a senior member of the civilian JPAC staff resigned in frustration after being unable to move policies in the right direction. He also became a whistleblower and his concerns have been found valid. Among the common practices was a delay tactic and commonly accepted phrase called "slow roll" – just delay a valid or meaningful reply to next of kin or others seeking information on the missing service member until the requestor dies or otherwise goes away. This was done even when it involved new information and the potential was developed for an MIA service member to be recovered from a battlefield or crash site.

Private, not-for-profit efforts, have often been successful in their identification of likely recovery sites – but are then forced to get the attention of JAPC to take any recovery actions. Private efforts are often as successful even without access to records of the loss circumstances that JPAC withholds and sometimes succeed even without the budget of the bureaucrats.

Consider:

* JPAC has an annual budget exceeding $100 million dollars.
* JPAC produces only five or six dozen identifications per year.
* By JPAC's own admission, the AVERAGE length of time for an identification after remains are delivered to the JPAC Laboratory is ELEVEN years.
* There are an estimated 600 to 2,000 sets of remains of American servicemen and women currently shelved in cardboard boxes at JPAC that the Laboratory cannot identify.
If you feel these media criticisms are unwarranted, I invite you to Google some of the news articles or some of the recent mandates from the Senate in the belated attempt to make corrections. Corrections, to use the current popular buzz word to "streamline" the process. One of the corrective measures proposed is to form a central data base. (WoW ! what a great idea, but I bet it took a lot of analysis to arrive at that conclusion.)

Perhaps we should copy the policies and attitudes of the Australians. My own bomber crew search and documentary efforts have had better support from the Australians than from our own bureaucracy.
If you want more views just do a few Google searches on the topic or check some of the links below: (links open in a new window)

http://www.cbsnews.com/news/pentagons-mia-efforts-called-acutely-dysfunctional/

http://www.cbsnews.com/news/pentagon-agency-slow-to-id-return-remains-of-americas-fallen/

http://www.cbsnews.com/news/veterans-killed-in-wwii-have-still-not-been-brought-home/

http://www.cbs.com/shows/cbs_evening_news/video/19gKOE66BLR9YyS8M8WKiw0KP1ZWSFS6/re/

JPAC: Lab Boss fired http://bataanmissing.com/jpac-lab-boss-tom-holland-fired-others-expected-to-follow/
http://investigations.nbcnews.com/_news/2013/10/10/20889368-pentagon-unit-held-phony-ceremonies-for-mias-using-planes-that-cant-fly?lite
New Books on WWII planes and their crews in the Pacific

There are no fewer than three current top selling books on the topics of "lost" WWII aircrew in the Pacific. It reflects the American public interest in the untold accounts of air crews in the Pacific and, in some cases, interest in the obligation the United States has, or that most agree "should" have to make at least some effort to "recover" those who are recoverable.
My hope is the scheduled December movie release of the account of one Pacific airman in "Unbroken" will add to the current public interest and the awareness of how little has been done to bring many more of them home.

Three of the books are:

Unbroken by Laura Hillenbrand, Lost in Shangri-La by Michell Zuckoff and Vanished by Wil Hylton . Mr Hylton's book tip toes through a politically correct account of the DoD / JAPAC delays in acting to gain a recovery but is still a solid account of a great, eventually successful, recovery and identification effort.

In addition, a recent book by Australian Michael Claringbould, Black Sunday is named for an air operation in New Guinea – gone wrong. http://www.pacificghosts.com/
http://www.tennessean.com/apps/pbcs.dll/article?AID=2013305150147&nclick_check=1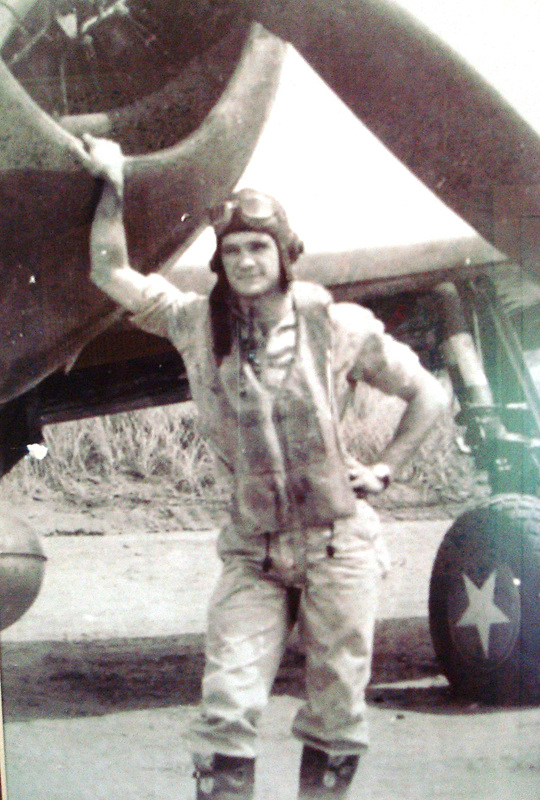 Lt. Lew Lockhart, fighter pilot in New Guinea with 171 combat missions
Honoring a Lost Fighter Pilot – Lt Robert Thorpe
The research of making a film documentary on the lost bomber crew leads to contact with many "side stories" of Greatest Generation veterans and some of them do not have happy Hollywood endings. One such story is that from the fighter pilot and wingman to the featured pilot in Josh Baxter's prior award winning film, "Injury Slight, Please Advise." Despite Capt. Charles O'Sullivan's account that featured the Ace pilot's reenactment of survival and escape from the headhunters in New Guinea, there are other accounts that are equally incredible. The experiences of his fighter pilot wingman, call sign Blue Two of the now famous 39th Fighter Squadron, present some amazing accounts of his own.
Call sign Blue Two is, Capt. (then Lt.) Lew Lockhart, now a spry 93 years young. He has the "how did he live thought it" number of 171 combat missions in New Guinea. In addition to his experiences as wingman of Ace "Sully," Mr. Lew has accounts of his own.
I've been privileged to have Mr. Lew Lockhart's support these past few years in the search for the missing B-25 crew, known to have survived their crash landing. Blue Two was up that day in the spring of 1944, escorting bombers to and from their Japanese targets on the north side of New Guinea when "our" five man bomber crew went down. It is in his ops log despite the security precautions taken in radio traffic. Mr. Lew has been a critical asset in the research for the missing bomber crew documentary still in the making.
Mr. Lew's accounts seem to only come to light when recounting an event about another pilot, place or mission – some brief examples include when he flew cover for the rescue by a Catalina/ PBY recovering a fellow pilot who had ditched, losing a combat loaded fighter on the ground after blowing a tire and catching fire on takeoff, landing in near darkness on an emergency, abandon grass strip – because he was out of fuel after searching for his "lead" for too long., having a great steak from an Australian rancher after bailing out of a "non combat worthy" fighter during "training." You get the idea…but Mr. Lew's accounts Always seem to go back to his fellow squadron pilots who did not return. The loss of his friend Lt. Bob Thorpe is no exception.
One of the many fighter pilots – failing to return – was Lt Robert "Bob" E. Thorpe of Cranston, Rhode Island.
Australian war crimes commissions convicted a Japanese Naval officer and others following the guilty plea of beheading P.O.W. Lt. Thorpe on Kairiru Island, near Wewak on the north side of New Guinea on May 27, 1944. Initial reports during the war were only that Lt Thorpe was missing following a staffing mission. The post war network of 39th Fighter Squadron pilots and his next of kin learned of his fate in the years following the war and following the trial in June of 1948.
Unfortunately, despite sketch maps drawn in the trial of Lt Thorpe's execution and grave site on a small island, Department of Defense (Joint POW/MAI Command) has not recovered and returned Lt Thorpe's remains.
Thanks to the continued life long efforts of Lt. Thorpe's high school friend – Ken Dooley --and to the efforts of Thorpe's brother in Rhode Island – at least the Governor of Rhode Island, Lincoln D. Chafee, and the state legislature will recognize Lt Robert E. Thorpe in a ceremony this May, 2013. Bob Thorpe, another of this nation's likable high school kids who graduated and jointed the war effort…never to return home.
Sixty-nine years later his friend, Blue Two, Lew Lockhart, will fly from Tennessee to the ceremony by the governor of the state of Rhode Island to recognize Lt. Robert E. Thorpe, P 47 pilot, hero who gave all – who has not been returned home for burial.
Some war stories don't have Hollywood endings.